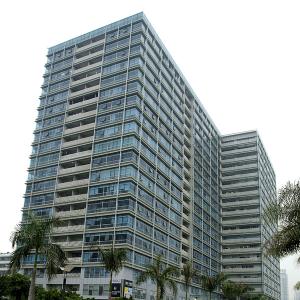 Shenzhen Crystal Technology Industrial Co., Ltd. (hereafter referred to as SJK), inaugurated in 1989, is a professional electronic component supplier dedicated to the production and sales of quartz crystal, crystal oscillator, crystal filter, TCXO, VCXO, OCXO, ceramic resonator, ceramic filter and SAW device. These products are extensively utilized in bluetooth, computer, computer peripheral, mobile phone, GPS system, wireless LAN and other precise electronic devices, and our SMD frequency control devices are particularly suitable for mobile communication.
We have introduced internationally advanced production and test equipment to ensure consistent production process in the ultraclean workshop, and our electronic components are all compliant to RoHS standard. Moreover, our company has gained ISO9001 Quality Management System Certificate and ISO14001 Environmental Management System Certificate.
After nearly 25 years of continuous development, SJK is now a well-known brand in quartz crystal and relevant industries. In China, our quartz crystal and crystal oscillator take a handsome market share in mobile communication. Due to the reliable product quality and attentive service, our products are highly praised by worldwide customers, and we will strive as always to become a leading electronic device supplier in the world.
Why use quartz crystal, crystal oscillator and other electronic components?
Nowadays, digital communication becomes more and more popular, and accordingly, a lot of new techniques and products have emerged on the market. With fast technical development in communication and information technologies, 3C industry (computer, communication and consumer electronics) is now an irresistible trend, and it has already been one part of our daily life. Whenever and wherever you see, you will find that you are surrounded by a great number of electronic products, such as computer, 3G phone, digital TV, PDA, VoIP, WLAN, bluetooth, WiMax, GPS, RFID, game console, mobile memory, digital home, audio-video product, portable digital product, auto identification system, small household appliance, etc. These products could work as expected only if qualified electronic components are outfitted, and that is what SJK is trying to do.